This suggestion came from my Romanian bioenergy healer Mircea Nidelcu (http://energeticrejuvenation.com/yahoo_site_admin/assets/docs/Energetic_RejuvenationNewsletter8.202182913.pdf —scroll down).
 Mircea tries to help his patients to a positive state of mind. Last week, he had something to say that I found contained a how-to clue.
  "I ask people what they see in their future, and many of them don't see any image or vision," he said. "How are you going to have a future if you don't see one to work your way toward?"
 The key here, he added, is: "If you see the future that you hope to realize, your brain says, `okay,' and begins to prepare you to move forward, to mobilize the body to the health needed to attain that future, and to attract the circumstances. If you see nothing, then nothing at all is what will happen."
 Mircea himself had a difficult childhood and overcame the death of his father and an emotionally absent mother to become a noted healer who travels throughout Europe and comes regularly to the United States. He's a warm, caring, altruistic man with a large following.
 But Mircea does another thing that allows him to live in an optimistic way. He draws into himself a plentiful universal energy and sends it into his patients' bodies, which is how he heals them. Being energized, alone, can make us feel hopeful and positive, a kind of catch 22 for those who are deenergized and ill. This is definitely yet another area to consider and work on.
 Being energized means eating right, exercising, and resting, but especially to try in all ways to be free of what saps our life force. And, of course, it means turning to the spiritual power that is our natural heritage.
 But, no, being positive isn't a snap and doesn't come automatically. Still, the above may give you a couple of ideas and direction for your quest.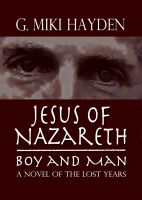 Find this at http://www.smashwords.com/books/view/91472 . It's fiction, guys—but manybe it's true.